Katie Knipp Short Bio (scroll down for longer bio)
 A Young Elvis was asked who do you sound like?  His reply, "I don't sound like nobody."  The same could be said for Katie.  This is a woman with the rarest of gifts- her own voice.  3 time top 10 Billboard Blues Albums artist (#9 "Katie Knipp Live at The Green Room Social Club,"  #4 "The Well,"  and #10 for "Take it With You," ), Northern California Blues Americana Siren Katie Knipp is equipped with powerful vocals and plays a variety of instruments from boogie woogie piano to slide guitar, to honest harmonica laden stories in between.  Her various performance formats from raw solo act to full band captures audiences hearts from her first notes.  She has shared stages with Robert Cray, Fantastic Negrito, Jimmie Vaughan, Joan Osborne, Walter Trout, The Hidalgos (David Hidalgo of Los Lobos), The Doobie Brothers, Tim Reynolds, Jon Cleary, Ruthie Foster, Joe Louis Walker, The James Hunter Six, William Duvall of Alice in Chains, among many others.  She played the 2019 Mammoth Blues Festival  as the only solo female act that included headliners Buddy Guy, Trombone Shorty, Charlie Musselwhite, and more.  Her full band has since played the Mammoth main stage 2023, sharing with Robert Randolph, Shemekia Copeland, Kenny Wayne Shepherd, and more.  She has won  two SAMMIES-2020 and 2019 (Sacramento Music Awards)  for Best Blues Artist, and was nominated Artist of The Year by The Sacramento News and Review.  She has been honored Female Artist of the Year  in both 2021 and 2020 by the Country Folk Americana Blues Music Realm.  She has gained worldwide radio support, putting her last 3 Billboard albums  on the Roots Music Report  for Top Contemporary Blues Albums spun (2018-present) as well as her BBC 2 Radio debut in February 2022.  Her 7th album, "Katie Knipp Live at The Green Room Social Club," released 6/10/22 worldwide and hit #6 on the Itunes top 40 Blues Albums Chart upon its debut.  Her band will once again be in the studio recording her 8th album in November '23.
"..... serves up a radiant platter of her patented NOLA-steeped brand of slidin' blues rock — smokey, syrupy and ever-genuine" -Aaron Davis, The Sacramento Bee 
 "Comparisons are odious, but .....Katie Knipp is a true original. The closest I can come to a description is a cross between Nina Simone and Mose Allison. Remarkable." -- Mick Martin, host of Blues Party on KZAP, and world renowned blues artist
"Extraordinary vocals with lyrics that comfort or cut like a knife....delta deep slide and lusty insanity..this is the real deal Katie, brash and unruly, belting out originals from 6 previous releases as the band delivers in stereo- hi-fi tightly behind her." -Darrell Sage, Blues Matters Magazine 
"Her version of blues is raw and gritty, and she's comfortable with a myriad of musical influences in her underlying soundtrack." -Robert Leggett, No Depression Magazine 
"Versatility.  That's the word to properly define Katie Knipp's work.  She is a gifted musician, able to not only play slide guitar, piano, and harmonica but mainly able to make her singing prevail over the textures of a song."  -Marcel Innocentini, Blues Rock Review 
"Knipp has continued to build an audience around the operatic intensity of her singing and the emotional whiplash of her lyric-writing, a style that she somehow channels through an experimental, genre-blending evolution of blues, rock and soul traditions. " — The Sacramento News and Review 
"Not only is her band several levels above your average blues combo and her own musical, vocal attributes enthralling; but her songwriting and lyrical abilities deliver humor, complexity and an emotional power that takes her art way beyond genre boundaries." — American Blues Scene 
"Knipp's bold, impassioned style made everyone take notice. With her musical ferocity fully on display, as an instrumentalist and as a singer, Knipp's no-holds-barred vocal style conjured audio images of a cross between Ani DiFranco and Koko Taylor." -Alan Sheckter, Gratefulweb.com
Hi Res Press photos (please credit as shown)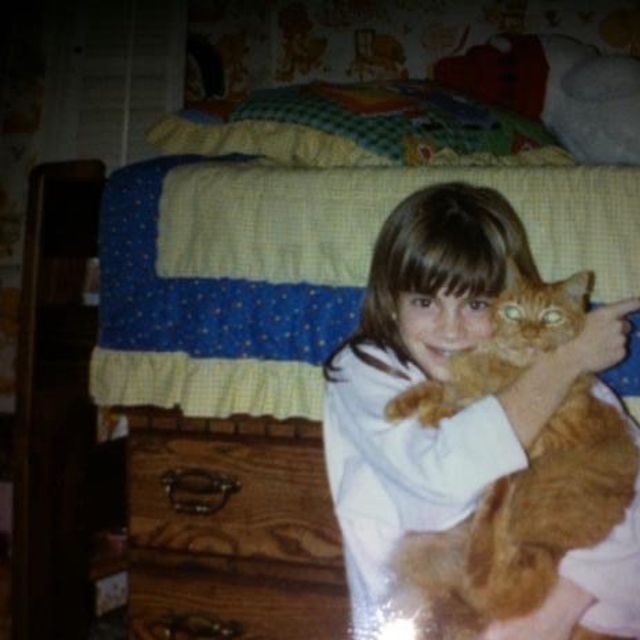 Long Biography
OK, let's go way back...
I was 10 years old, walking down Thornwood Drive in Concord (where I spent the first 23 years of my life) with my good friend Tina.  She played the flute, and I played the clarinet in our elementary school band.  With the sun on or faces and an inspired stride in my step, we didn't have our instruments in hand, so I said, "hey, let's sing our parts!"  Smiles on our faces, we created my first experience of real musical comradery.  I didn't know at the time what that moment would mean.  I know now, seeds were planted at that time.  I remember moments of laying on the floor of my room, clarinet in hand, listening to Rhapsody in Blue.  The next year my love of music spilled into choir and I realized singing was even more fun.  Holding the mic and belting out solos at school performances made me feel on top of the world!  Back then they made us choose band or choir, so I moved on to choir rather permanently. 
At age 13 I started my first private lessons in voice, paid for by my supportive parents, who remain together to this day.  I made the choice out loud to everyone I spoke with that I was going to be a well-known singer someday.  My thoughts were, if I never give up and work really hard, something is bound to come of it.  When Concord High School rolled around, thoughts about boys very much consumed my energy.  After my first experience of a broken heart, I decided to channel it and dive deeper into my musical journey.  I began to teach myself to play piano at age 16.  I also listened to Bonnie Raitt albums on repeat.  I appreciated how much she was rooted in blues yet still branched out with memorable melodies and various other styles.  It's the sound I related the most to…Artists that had deep Americana and Blues roots yet also had their own sound.  We didn't have a piano at home, but the choir and band rooms at school did.  Most days at lunch hour, I would go in there and take what I learned from reading sheet music from choir and translate it to piano.  I had a fierce goal to play and sing at the same time at the seasonal pops concert.  I very much had an "I'll show that boy!" mentality, but the satisfaction of learning notes certainly grew and became wonderfully addicting.  One of the songs performed was The Beatles "Let it Be" with my friend Josh.  Before going on stage, I remember putting chalk dust on my hands to absorb some of the nervous sweat.  We pulled it off and I wanted more.   Barry Manilow contacted the high school to pick some singers to back him up at some Bay Area shows.  I was one of them.  The flashlights lighting my way onto those large stages were a foreshadowing for me. 
The more I looked into what to study in college, the more people tried to talk stability into me.  Get a medical degree.  You can always do music as a hobby.  So, I walked around telling everyone I was going to be an anesthesiologist.  Anesthesiologists made a lot of money, so why not?  My Summer jobs became lifeguard every year so that I could do first aid and still have a rockin' tan.  I enrolled in every class that pertained to an undergraduate medical degree at Diablo Valley College in Pleasant Hill.  I also enrolled in choir.  On the first day of college, I enjoyed physiology class, and as usual, hated math.  After lunch it was time to go to the music building.  Before I opened the double doors to the choir room, the energy hit me like a tornado.  What mature voices!  What power!  And what is this music?  It was so beautiful I started to cry a little discreetly.  Turns out it was Mozart's Requiem, which still stands as one of my favorite pieces to this day.  The tears weren't just from the music though.  They were from the realization that I had to follow my heart and switch majors to music or I just might spontaneously combust.  I enrolled with the greatest private teacher of my life thus far, Joe Barnett.  He further expanded my knowledge on piano and voice (and would continue to do so for about 8 years). 
Summer rolled around and I was back again at Waterworld, a waterslide park.  One day, I was at the bottom of the largest structure, called the cliff hanger, which was also attached to another slide to the side of it that curved downwards.  A feeling came over me of not wanting to be there.  I flagged my boss down asking if it was possible to leave early.  Seemed like a slow enough day.  She said to just stick it out another hour.  OK.  All of a sudden, I heard something strange that sounded like loud construction work.  I looked around and time slowed down.  High Schoolers on their senior picnic all piled on the top of the slide, six stories up.  About 40 of them.  It began to crack and the screams started.  The fiberglass of the slide seemed to tear like a piece of paper.  Bodies began to rain down, some hitting beams on the way, some falling on top of each other, a few got up in shock with blood down their abdomens.  One kid fell on his jaw and bit off his tongue.  We were taught to help avoid spinal injuries with them at all costs.  We began to C-Collar them and I was told to stay with one boy in particular.  He was only a year younger than me, but I felt like a mother in that moment.  I was keeping him calm, asking him about where he wanted to go to college, while holding him still.  Every once in a while, I would glance at the scene around me.  It looked like a warzone.  One girl died.  She had crushed her chest on the way down.  As far as I know, we did prevent spinal injuries with the rest of them.  This day at work was one of a few key moments in my life that really changed me.  I began to write poetry and started my songwriting journey.
 I transferred to UC Santa Cruz after 2 years at DVC.  What a beautiful place it was.  Every day was a hike through the woods to get to class.  I could sit at an overlook near the music building and look at the ocean.  I felt like the luckiest person in the whole world.  I knew how fortunate I was to get to go to college.  I sat at that overlook and began teaching myself guitar.  "3 chords and you're a rockstar," claimed a dorm mate.  I remember analyzing artist's songs and seeing that most of them were just 3 or so chords.  It wasn't such a mystery after all.  I could do this.  The instant rhythm guitar could provide was another satisfying tool for songwriting.  I kept to myself while at UCSC, and enjoyed it.  I did not attend any parties, nor join everyone in getting naked and running to the next dorm building at the first rain of the quarter.  I watched from the window with no regrets.  When my 21st birthday rolled around, I had a glass of wine with my choir mate, Marie, at a restaurant, then went back to the dorm.  A few hours later, someone said "the guy next door fell of the balcony."  I immediately ran down the stairs and outside to attend to him thinking I was about to give some first aid again.  After all, I had some experience.  I knelt down next to him and realized the back of his head was missing and his face was poofy and covered in blood.  "You don't want to be here," someone said to me.  He was dead from a self-inflicted shotgun wound.  I took some steps back and watched the scene unfold.  There was a rifle leaning against the balcony railing to the dorm next door to mine.  No one saw him actually pull the trigger, so the coroner crew left his body out there, uncovered, for a good 3 hours to fully investigate the scene.  They turned his body over and snapped flashing pictures at what was left of the back of his head.  I kept watching.  A feeling came over me of pure evil in the air that is hard to explain.  I went to bed later and hid under the covers like I was 5 years old again.  I woke up in the middle of the night to a woman screaming outside.  It was his mother.  No movie, nor media of any kind, has ever replicated what real horrific painful screams actually sound like.  The next day there was a banner hung over his balcony.  It read "David hated you all."  A Sinatra song, "That's Life," blasted on repeat from his dorm roommate all day.  I later learned he had brought the rifle in a guitar case to school.  A few months later, The Columbine massacre happened, kicking off, in my life anyway (I know there have been massacres before this date), the dark place of mass shootings we now live in.  I suppose we are quite lucky he didn't take us all out first too.  Darker became my poetry.  As beautiful as UCSC was, and as great as my teachers were there, I was happy to move back home and transfer to Cal State Hayward and finish my music degree there.  While finishing the degree, I was headstrong in "making it" in the music industry.  I felt I had the goods.  A record label called R Level Records out of Oakland started buttering me up and signed me to a preliminary contract.  I used to go to their office in Orinda every week, excited to talk business plans with them.  As Tom Petty sang, "The future was wide open."  It wasn't long until one day I showed up and the door was locked with all the furniture gone.  Needless to say, that venture did not pan out. 
I started my own band, playing all of those first songs I wrote, as well as played coffee houses as a solo act.  Every Wednesday night I played solo at a club called Abernathy's in Walnut Creek.  4 hours of cutting my teeth to a few bar flies.  I spent a lot of time with Josh, who was a fantastic musician.  We talked a lot about eventually being in a band together.  We recorded a few songs of his.  The elephant in the room was that he had Cystic Fibrosis and was awaiting a double lung transplant.  I had a fear deep down he would not make it.  I held back from being his girlfriend because of this.  On a cold night at Abernathy's, my phone lit up on the side of the stage.  It was his mom calling.  You can guess the rest.  His spirit is with me every moment, especially the big musical ones where I need to be extra brave.  I needed a change of scenery and also needed to finally move out of my parent's house, so I found a little in law unit in one of the most beautiful places, Mill Valley, and parked it there for a good 6 years.  This is where I recorded my first two official albums, "Violent in Here" and "Take Her Down," and cut my teeth in new territory with new musicians.  I had a great manager, Dana, who showed me the value of full-blown tenacity and embracing my individuality.   She saw something in me that not many did but over the years became frustrated that industry folks didn't want to take the risk.  After some great shows opening for The Doobie Brothers and a DVD recording, we parted ways.  I felt at a crossroads and it was at this point I reunited with my grade school sweetheart, Jeremy, and we quickly fell in love and I moved to Sacramento.  It was far enough away that I basically had to start over musically cutting my teeth in a new territory.  I had been working at various banks for my main income and shortly after the wedding I grew extremely depressed and knew I needed to make a change toward more music in my life.  One day, I simply walked out and quit with nothing lined up.  I got certified to teach a piano method called Simply Music, changing my day job forever, and aligning my soul accordingly.  Having little money, I recorded "Midnight Mind" Expression Center for New Media, a school for recording engineers, so the studio time there was free.  A few years later I recorded "Nice to Meet You," an EP with larger production/ instrumentation.  I opened for Tim Reynolds and kicked off a long working relationship with SBL Entertainment.  They have provided many opportunities for me over the years, opening for Robert Cray, Joan Osborne, Ruthie Foster, Jimmie Vaughan, and more.  In 2014, I had my first child, Tommy.  9 months later, I was pregnant again with my second child, James.  This came as a shocker because Tommy was such a miracle to begin with in that it took 3 years to conceive.  Those few years were such a breastfeeding blur, and the forced years off of performing tested my love for music.  I came out of those years desiring to play music more, valuing time a whole lot more, and also, finally settling into my own true sound.  Sometimes studying music can lead to a blur of questions, mainly in the vein of "who am I as an artist and what is my own unique voice really supposed to sound like?"  I recorded "Take it With You" in 2018 with the generous help of Ben Nieves, the studio owner.  I learned more about marketing and how presales worked, and asked everyone to buy it.  It landed at #10 on Billboard Blues Albums and from there the music career trajectory skyrocketed.  I was the only female invited to play solo at Mammoth Bluesapalooza festival in 2019, and in 2021 I released "The Well," which landed at #4 on Billboard.  After covid days of no live performances for a while, when the band began playing again, I felt it was important to capture our energy.  We released our live album 6/10/22.  It hit #9 on Billboard and #6 on Itunes both for Blues Albums.  Whatever the future holds now, I know that I just love music so much.  Sitting at the piano reading sheet music, studying New Orleans blues styles, writing songs, teaching my students, sharing from the stage, rehearsals and huddles with my band…I see it all as an extension of God's love.  Music, like God, is infinite, and never ending.  There is always more to learn and more joy to be had.